Jeffrey R. Scott
Director of Bands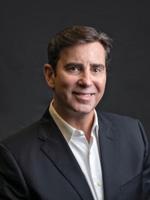 Jeff Scott is the Director of Bands at Cario Middle School in Mount Pleasant. He is a graduate of the University of Kentucky and received a Master of Instrumental Music in Conducting at Southern Oregon University in 2005. In 2006, Mr. Scott received National Board Certification in Instrumental Music.
Prior to his arrival at Cario in 2001, Mr. Scott served twelve years in the Berkeley County school system, first as Director of Bands at Sedgefield Middle School, and later as Director of Bands at Goose Creek High School. In 1992, Mr. Scott was named national winner of the Stanbury Award for "Young Director of the Year". He is also listed in Who's Who Among American Teachers.
Bands under Mr. Scott's baton have consistently received Superior ratings at state, regional and national competitions, and have received the SCBDA's Outstanding Performance Award consecutively since 1989. Mr. Scott's symphonic bands have received Superior Ratings at the South Carolina Concert Festival every year since 1989. His Sedgefield Middle School Band was honored to perform at the 1992 SCMEA In-Service Conference, and his Cario Middle School Band enjoyed that same distinction in 2005. Mr. Scott is active as an adjudicator and clinician for concert and marching events throughout the Southeast.
Mr. Scott maintains professional affiliations with the National Band Association, MENC, Phi Mu Alpha, and Phi Beta Mu. He also received an appointment as a "Kentucky Colonel" by the Governor of Kentucky for his contributions to education
Samantha Mumford
Assistant Director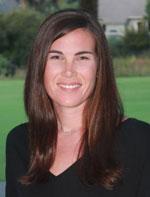 Samantha Mumford is currently in her fourth year as the Assistant Band Director at Cario Middle School. As an alumni of Cario and Wando, she is honored to be teaching back home in the Mt. Pleasant community. Prior to joining the Cario team, Mrs. Mumford served as the Band Director at Seneca Middle School in Seneca, SC from 2010-2015. Bands under her direction have received Superior ratings at Concert Performance Assessment, earned the Outstanding Performance Award, and placed record numbers in Region and All State.
Mrs. Mumford graduated from Furman University in 2010, earning her Bachelor's of Music in Education, Cum Laude. She has her M.S.Ed in Teacher Leadership from Walden University. While at Furman, Mrs. Mumford studied flute with Cynthia Hopkins. She was actively involved in the Symphonic Band, Wind Ensemble, and the Paladin Regiment, serving as the drum major in 2009.
Samantha Mumford's professional affiliations include the South Carolina Band Directors Association, where she serves as a member of the All State Committee, the National Association for Music Education, and she is an alumnus of Sigma Alpha Iota. Mrs. Mumford is a member of the Poinsett Winds and the Charleston Wind Symphony. She and her husband, Mason Mumford, reside in Charleston, SC with their daughter Charlotte and their dog Luna.
assistantdirector@cariobands.org
Adam Vernon-Young
Assistant Director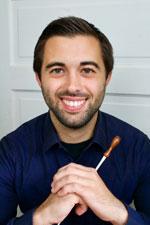 Adam Vernon-Young is beginning his first year as an Assistant Director of Bands at Cario Middle School. Additionally, Mr. Vernon-Young (Mr. V) also serves as an Assistant Director of Bands at the Laing Middle School of Science and Technology. Mr. Vernon-Young recently received his Master of Arts in Teaching degree from the University of South Carolina, where he also previously received his Bachelors in Music Theory, as well as an Undergraduate Performance Certificate in Bass Trombone.
During his time at Carolina, Mr. Vernon-Young accumulated numerous performance and teaching credits, including playing with the USC Wind Ensemble, conducting one of the University Bands, and serving as a Graduate Assistant for two seasons with the University's Marching Band. Other performance credits include being a finalist at the American Trombone Workshop National Solo Competition, and two years marching with the World Class Drum and Bugle Corps, Carolina Crown.
Mr. Vernon-Young is a regular instructor, consultant, and guest conductor with various groups across the Southeast, working with high school marching and concert programs, as well as University ensembles. Additionally, he has spent the past two years on the brass staff with the Blue Stars Drum and Bugle Corps from Lacrosse, WI. He is also an avid arranger and composer, and writes for numerous competitive high school groups, as well as for the University of South Carolina's own "Mighty Sound of the Southeast." His professional affiliations include the National Association for Music Education, and both alumni and honorary membership in the Kappa Kappa Psi, National Honorary Band Fraternity.
Mr. Vernon-Young was fortunate to spend his teaching internship at Cario Middle School and Wando High School in the spring of 2019. He is very excited to return to the Cario band room, and is very much looking forward to working with the fine students of both Cario and Laing in a more extended capacity.