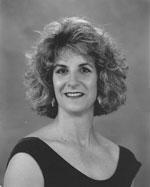 The Nan Jenkins Memorial Scholarship is given annually at the Honor's Concert in May to a deserving student who is continuing his or her musical training in the band program at Wando High School.
Nan Jenkins was a past Booster President for the Cario Band Booster. She was a tireless member of our booster club, and an avid supporter of our program. Her two sons, Micah and Graham, were members of the Cario Band Program and the Wando Band Program. Even during her struggle with cancer, which eventually took her life, Nan continued to support our band. Her character, integrity, work ethic, and passion are how Nan is remembered to those who had the privilege of working with her. The student chosen for this award reflects Nan's contributions to our program and our lives personally.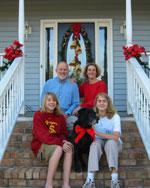 The recipient of the Nan Jenkins Memorial Scholarship exhibits high moral and academic standards, is a leader of other students, and is a positive role model for the band program through their actions both inside and outside of rehearsals. Finally, the recipient is a diligent student of music, takes great pride in being a member of this band, and represents our organization proudly.
2016-2017 Recipient - Ezekiel Brown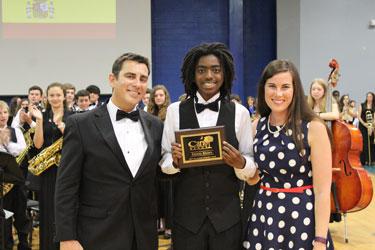 2014-2015 Recipient - Hannah Morgan